About Nilima Sharma
Greetings to all our friends and well wishers.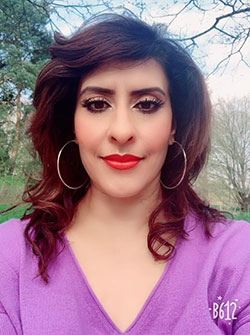 Nilima Sharma owner of the company has got a long experience in making hand crafted goods in Nepal. She was exporting hand made woolen felt designers shoes regularly to German chain stores .
She is a designer of hand made Cashmere scarves made of 100% Cashmere and also with cashmere silk mixed combinations. Cashmere scarves were and are one of main items exported from Nepal .
Nilima has been making cat beds in the form of cat caves in various sizes and designs. Cat caves made of woolen felts are made in various in customs made colours and designs and are exported to many European and US based buyers Nilima is now stationed in London to take care of UK markets. She keeps a track on various new designs both on cat caves and other cat and dog accessories .
She is UK representative of Multivendors Nepal who are now producing cat caves and other hand crafted products in Nepal.